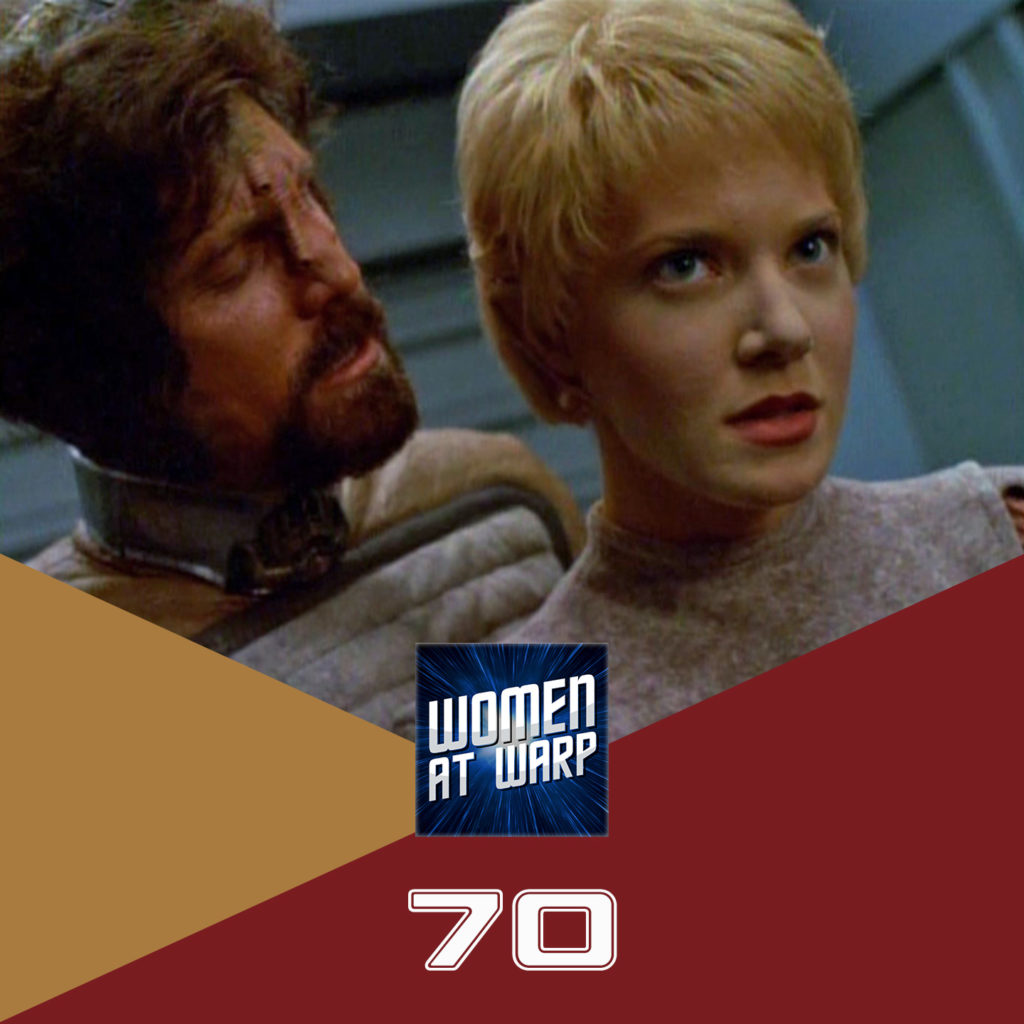 Our crew looks at the Voyager episode "Warlord," in which we get to see a whole new side to the usually kind and gentle Kes when she's possessed by the spirit of a violent alien warrior.
Download now (right-click and save)

Hosts: Grace, Sue, Jarrah
Editor: Jarrah
Transcription: Grace
Download Transcript: PDF or Word
Notes and References:
We're Having a Giveaway!
Women at Warp is having a giveaway for two Star Trek Infinity Scarves from the Her Universe 50th Anniversary Collection.  The scarves are 100% viscose and measure 13″ x 40″ (80″ doubled over since they're infinity scarves).  Entry is open to listeners in all countries.
To Enter:  Send an email to crew@womenatwarp.com with the subject line "Giveaway" and briefly tell us your favorite part of Discovery or why you're not watching.  Each respondent will be entered into a randomizer and two (2) winners will be chosen.  Responses may be collected into blog post.  Entry will remain open until noon:eastern on November 12.