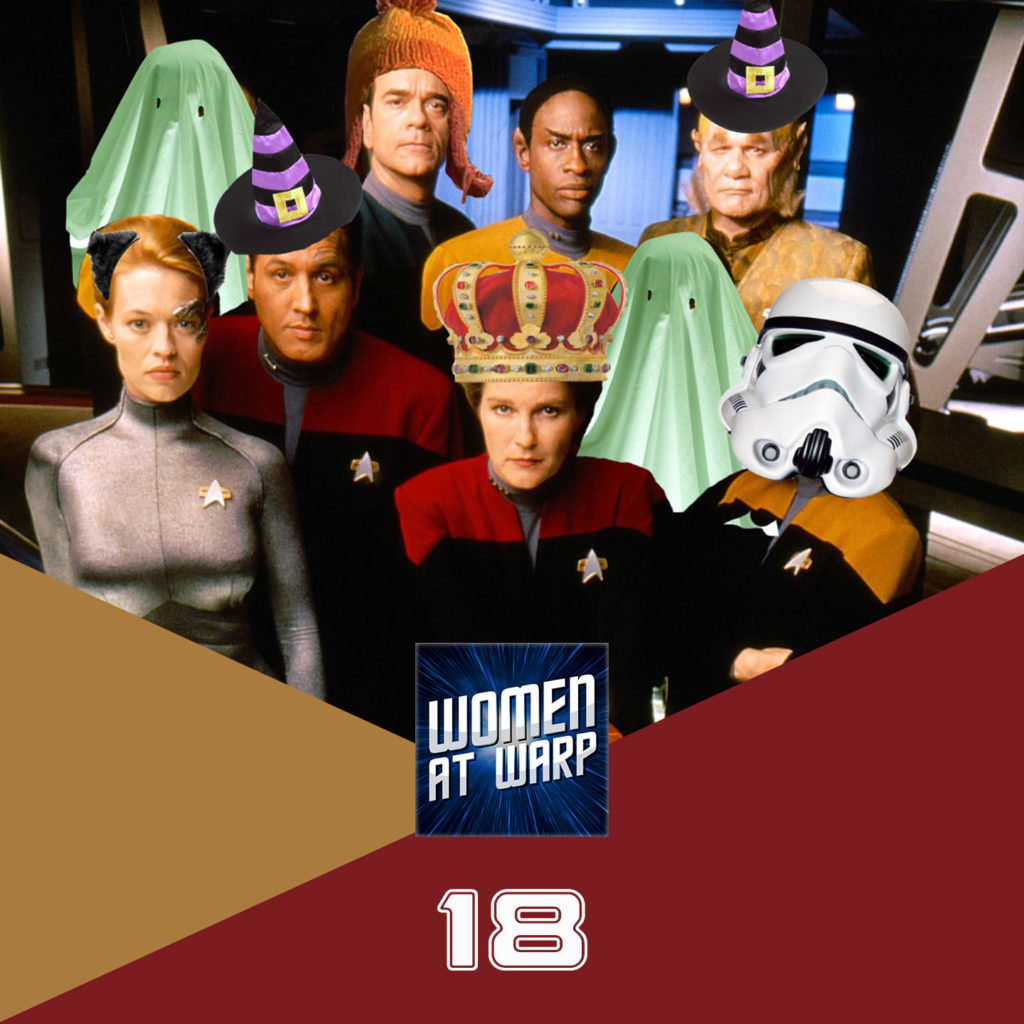 Happy Hallo-Women at Warp! This week we look at the most Halloween-y Voyager episodes: "Bride of Chaotica", "The Haunting of Deck Twelve" and "The Thaw" and learn how Janeway > Fear.
Download Now (right-click and save)
Download Transcript: PDF or Word
Notes and References:
For more on women's fear of sexual assault, check out Kate Harding's recent Guardian article, or better yet, her book Asking For It.
To learn more about the kind of "retro sexism" we see in holodeck fantasies like Captain Proton or the "Our Man Bashir" scenario, check out this early Feminist Frequency video.
Credits:
Hosts: Jarrah, Grace and Sue
Editor: Jarrah
Transcription: Grace