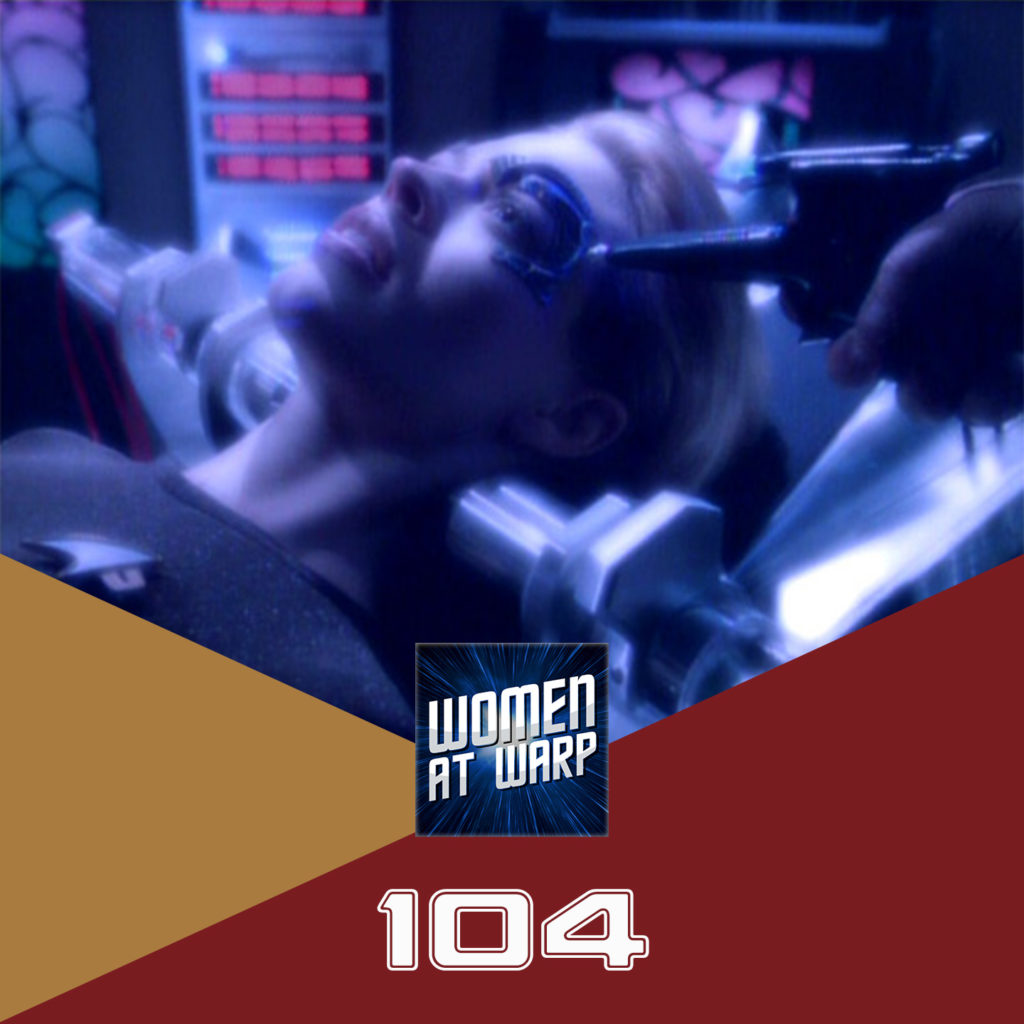 Tackling one of our most-requested topics, our crew discusses the Star Trek: Voyager episode "Retrospect," in which Seven of Nine believes she was "violated" by an alien arms dealer. We cover the 1990s cultural context of the episode as well as how it ties in to rape myths and the challenges survivors face reporting assaults.
Content Warning – If you have experienced a sexual assault and need support, please visit www.rainn.org or call their National Sexual Assault Hotline at 1-800-656-HOPE (4673) or seek out a similar resource in your area.
If you are experiencing domestic violence, visit The National Domestic Violence Hotline at www.thehotline.org or call 1-800-799-7233 or 1-800-787-3224 (TTY).
Download Now (right-click and save)

Hosts: Jarrah, Sue and Grace
Editor: Jarrah
Download Transcript: PDF or Word
Transcription: Rebecca – @carolinalady
References: