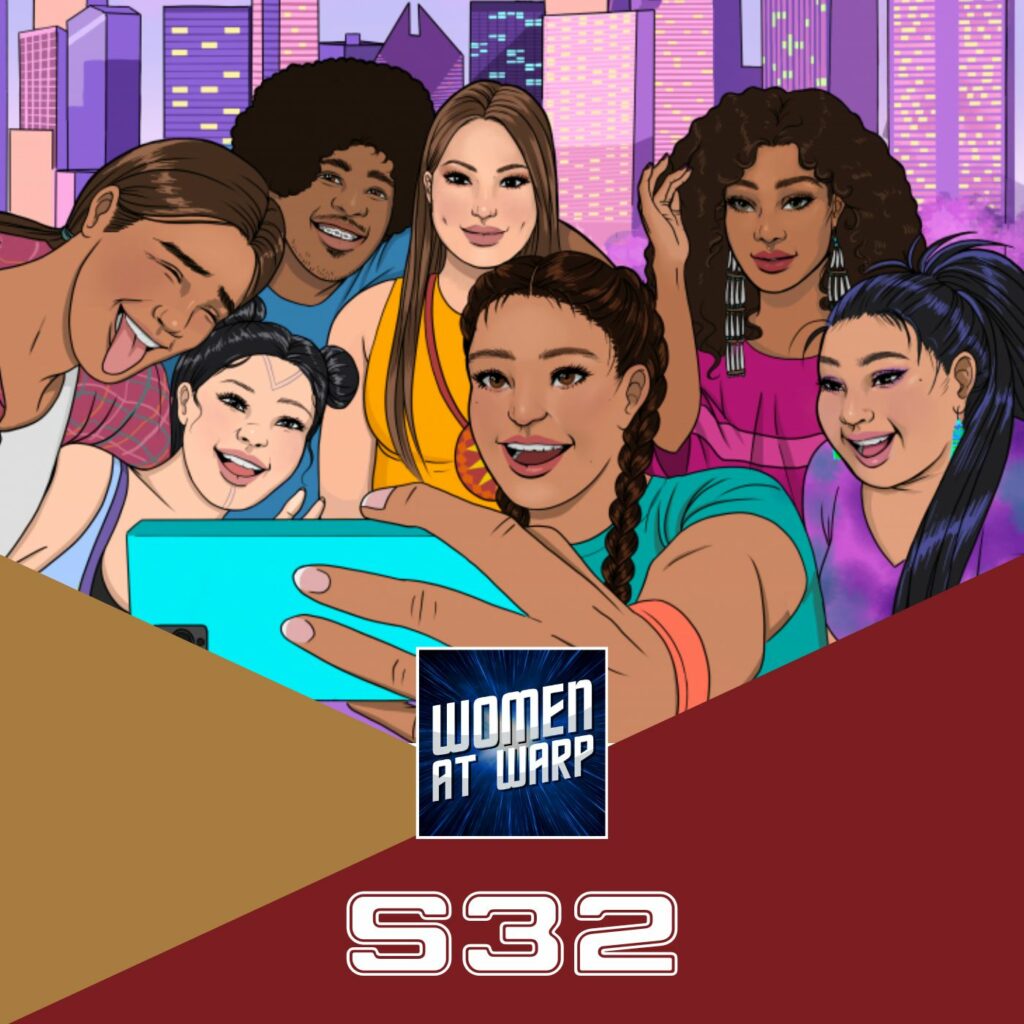 Join editor, writer, and cartoonist Alina Pete and Grace as they discuss the upcoming Iron Circus Comics anthology Indiginerds: Tales of Modern Indigenous Life. The anthology explores the many forms of intersections between First Nations Peoples, pop culture, and media.
Host:  Grace
Guest:  Alina Pete (They/Them)
Editor:  Jarrah
More Info:
This all-new anthology is an up-close-and-personal chronicle of the day-to-day life of Indigenous nerds, showing how the pop culture they love influences and interfaces with it all! From gaming to social media, pirate radio to garage bands, Star Trek to D&D, all the way to missed connections and drama at the pow-wow, Indigenous culture is so much more active and evolving than how it's usually portrayed.
Here's a sneak peek at one of the pages from Alina Pete's contribution to the anthology, "Dorvan V":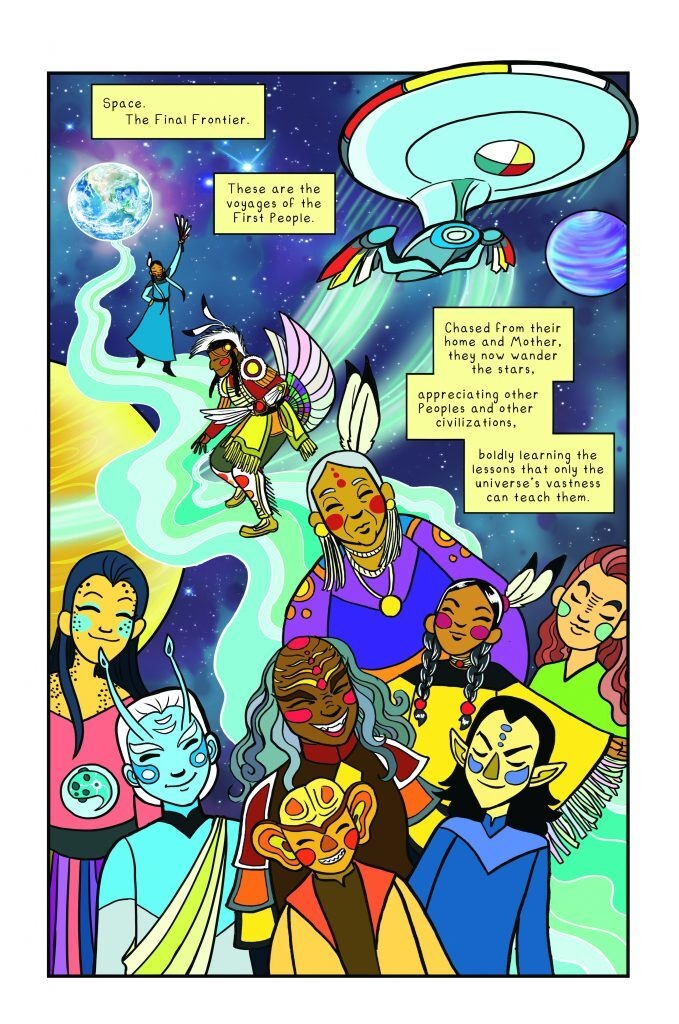 The anthology, which is being produced by Iron Circus Comics, has reached its crowdfunding goal, but there's still time to back the project to get your PDF or hard copy of the book plus other cool rewards.
Alina Pete (they/them) is a nehiyaw (Cree) artist and writer from Little Pine First Nation in western Saskatchewan. They grew up urban, but spent summers wandering the Qu'Appelle valley with their cousin from Cowessess First Nation. Alina is best known for their Aurora award-winning webcomic, Weregeek (weregeek.com), but they also write short stories, poems and RPG supplements, and their work has been featured in several comic anthologies, including Moonshot Volumes 2 & 3.