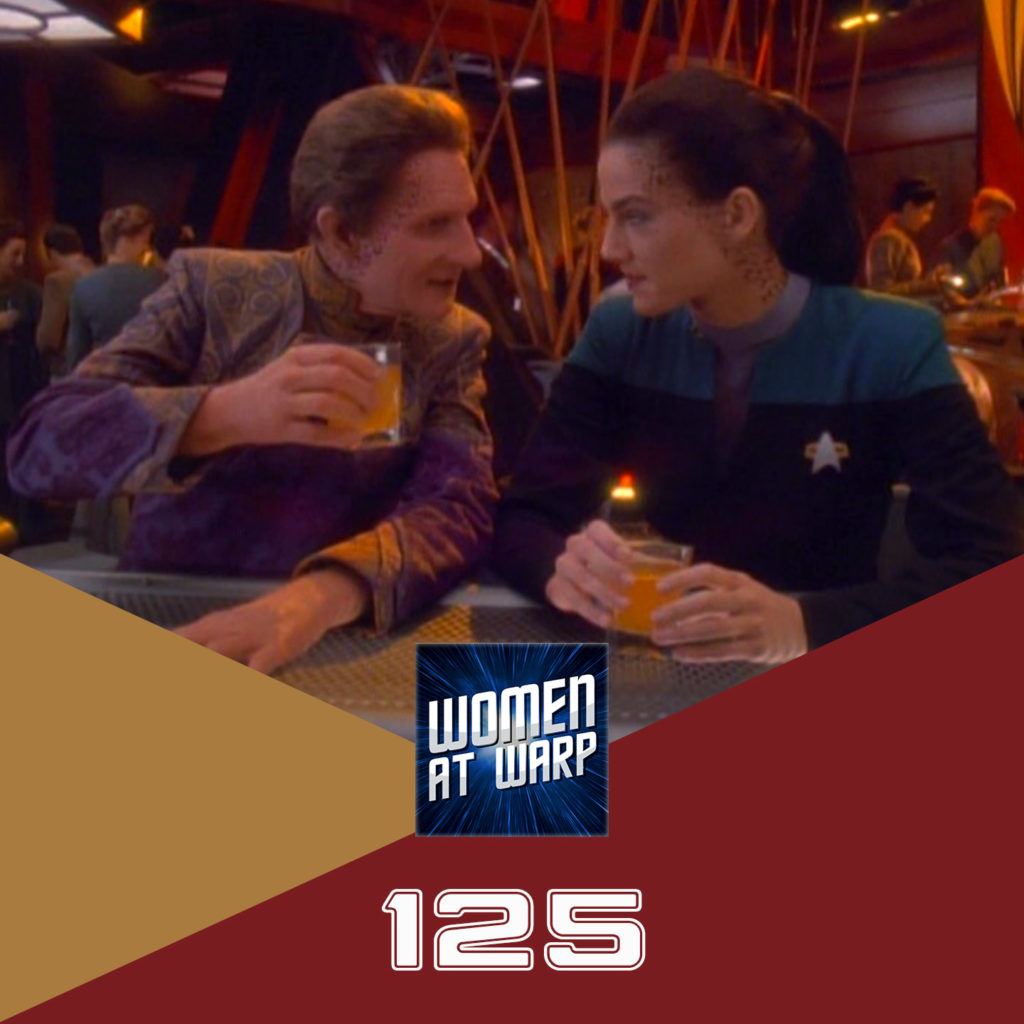 We're joined by two great guests to explore examples of sex and gender change and trans allegories from the Star Trek universe – from Kirk and Lester's body swap in "Turnabout Intruder" and Quark's turn as Lumba in "Profit and Lace" to the importance of Dax as a trans icon.
Download Now (right-click and save)

Hosts: Grace and Jarrah
Guests: Mara (Sizer714 on r/stobuilds)and Elissa (@expectproblems)
Editor: Jarrah
Transcription: Grace
Download Transcript: PDF or Word
Glossary:
genderqueer:  of, relating to, or being a person whose gender identity cannot be categorized as solely male or female
autigender is defined as "autism as part or whole of gender identity; a gender that can only be understood in context of being autistic;" when your gender experience is influenced by or linked to your autism, or your understanding of the concept of gender itself is fundamentally altered by your autism. (Source)
agender literally means "without gender" and can refer to a non-binary gender identity or a statement of not having a gender identity.
trans masculine is a term used to describe people who were assigned female at birth but identify with masculinity to a greater extent than femininity, as in Janice Lester from "Turnabout Intruder." It can also be a gender identity in its own right (Source and more info).