Women at Warp: A Roddenberry Star Trek Podcast is pleased to launch our call for applications for the first IDIC Podcast Festival, set to run July 17-18, 2021. This weekend-long virtual event honors the Star Trek principle of Infinite Diversity in Infinite Combinations (IDIC) by celebrating and amplifying the diverse voices of our fandom through a series of live podcasts.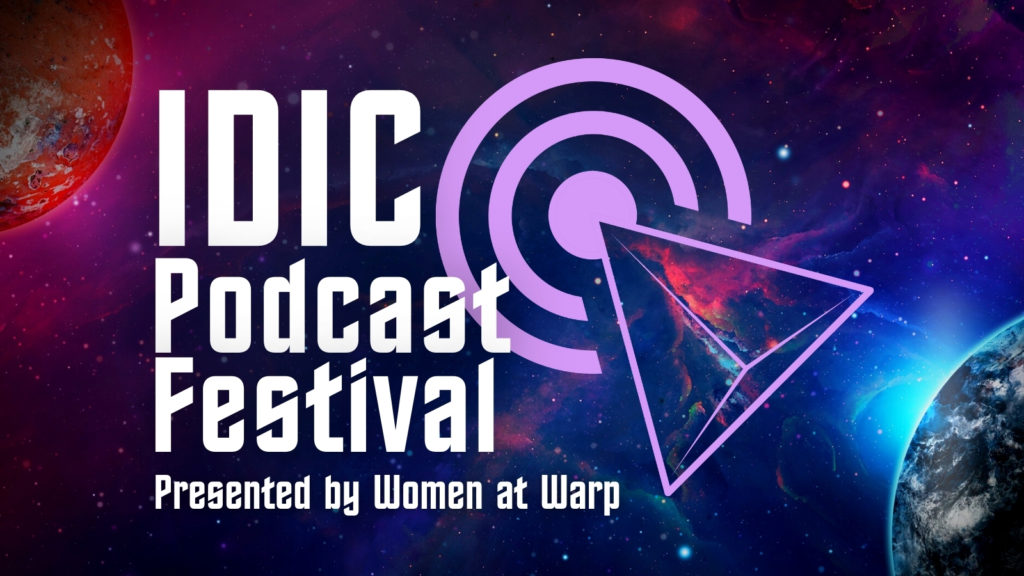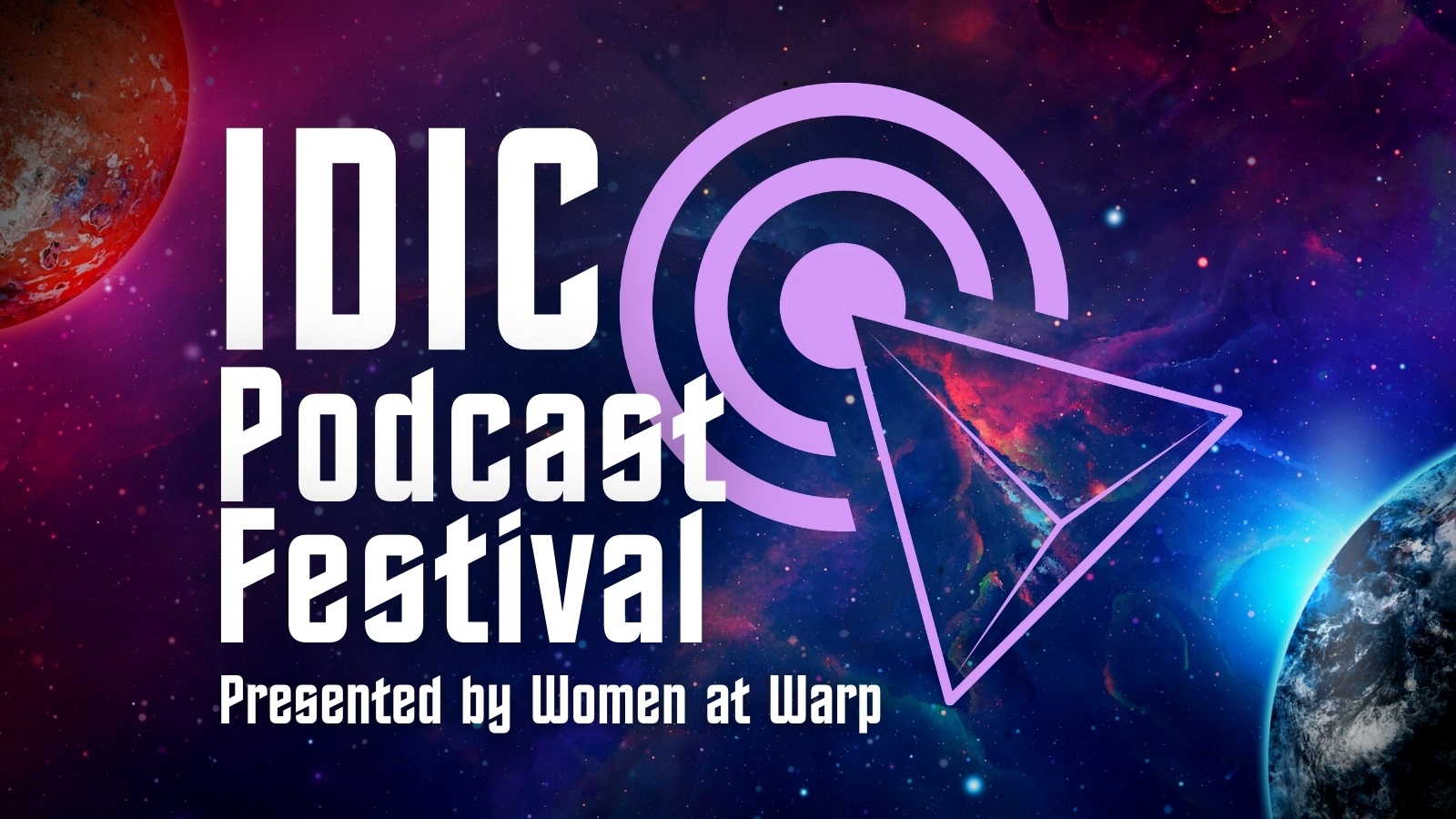 Over the past year, COVID-19 has taken away so many opportunities to connect with diverse creators and audiences in person. At the same time, we've seen fans taking to social media to seek out and share podcasts that approach Trek from diverse perspectives. As an intersectional podcast we know that women's issues are inextricably connected to issues of race and class, LGBTQIAP2S+ issues, disability issues, and more. The transformative period that we are in gives us an opportunity to truly center voices from all these diverse communities in our fandom.
Any podcast that showcases diversity in its hosting lineup is welcome to apply for the IDIC Podcast Festival, whether newly-launched or well-established. We welcome shows that do not exclusively cover Star Trek in their regular episode lineup, but ask that panel submissions for this event be Trek-related.
Admission to this virtual event is free. Podcasts will be streamed live on Women at Warp's Facebook and YouTube pages and podcasts will be welcome to share recordings in their own feeds after the event.
The deadline for podcasters to submit applications is Friday, June 18. Click here to apply.
For more information, visit our event page or contact us with any questions.
– 30 –
About Women at Warp
Women at Warp is a groundbreaking bi-weekly podcast committed to examining Star Trek from a feminist perspective, exploring Intersectional Diversity in Infinite Combinations with a rotating crew of seven hosts. Tune in for everything from episode and character analysis to history of women behind the scenes and in fan culture to discussion of larger themes and messages throughout the franchise. Women at Warp is part of Roddenberry Podcasts. For more information, please visit womenatwarp.com.
About Roddenberry Podcasts
Roddenberry Podcasts is a network of audio shows that deliver thought-provoking, insightful entertainment wherever you are. Podcasts that dig deep into Star Trek, social commentary, science and critical thinking – all ready to download in one place for you to enjoy on your commute or whenever you need a little lively discussion. For more information, please visit podcasts.roddenberry.com.