This week's episode, "Cupid's Errant Arrow", jumps right into the mission at hand, focusing on the daunting task of imploding a derelict moon. Tendi and Rutherford are hype to assist the USS Vancouver, a Parliament-class starship with all the bells and whistles. Boimler is excited to rendezvous with the Vancouver for an entirely different reason, one Mariner isn't convinced about. She's certain Boimler has been futzing about on the holodeck again, and is shocked to find that not only is Boimler's girlfriend Barb is real, but she's a badass lieutenant as well. Boimler only gets to bask in smugness for a moment, as Barb introduces her tall, dark, and devastatingly handsome colleague (and ex-boyfriend), Jet.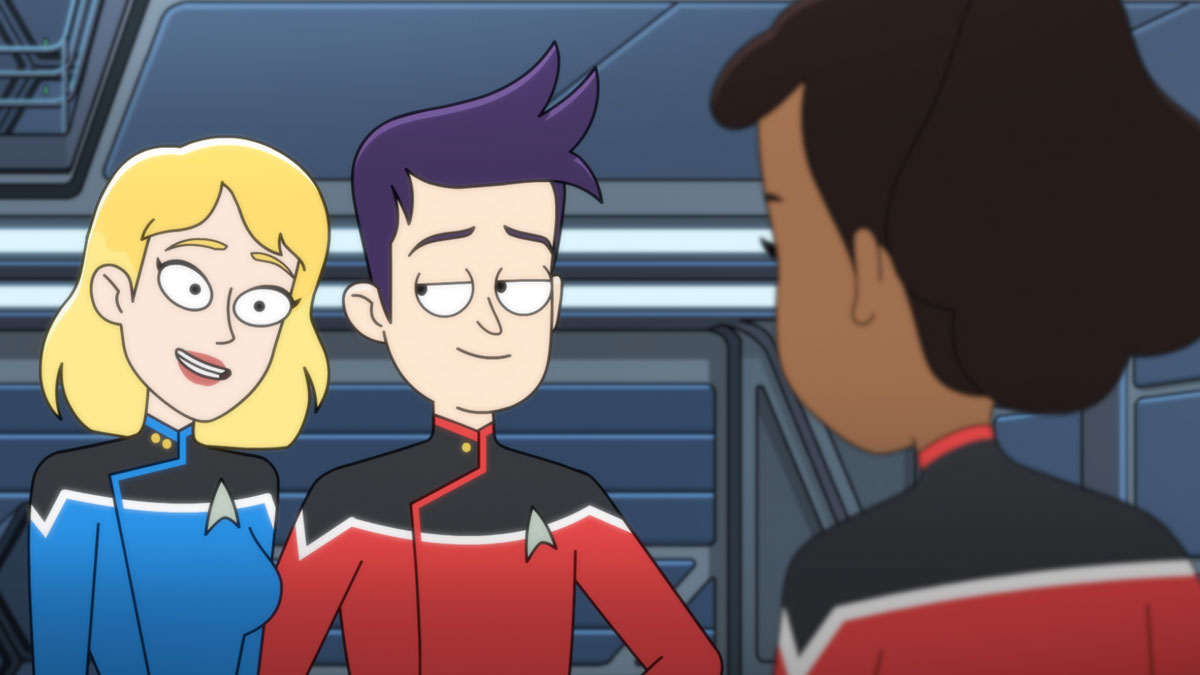 Describing Jet as a "Kirk sundae with Trip Tucker sprinkles", Boimler begins to buckle under the pressure of keeping a catch like Barb entertained. Mariner grows more and more certain that Barb is some sort of android or salt-sucker, or anything else from the wide assortment of soul-stealing species in Trek lore.
Meanwhile, Tendi and Rutherford compete to earn a shiny new T-88, a device that cuts service time in half with its efficiency. Boasting that they'll deliver the goods to their respective departments, the pair continue their almost sibling-like rivalry in the background as Mariner and Boimler stumble and bumble around Barb.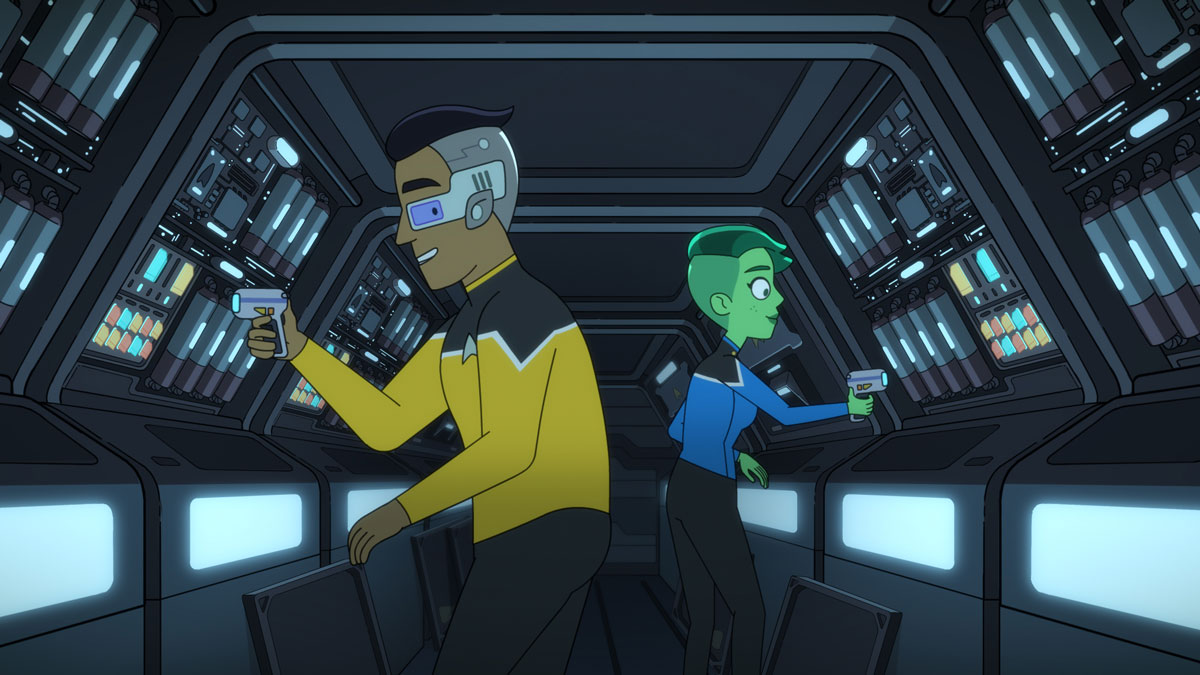 Ever the devoted friend, Mariner is hell-bent on proving that Barb's interest in Boimler is life-threatening, nearly interfering with the moon mission to prove her point. Barb fights back, declaring her distrust that a badass space adventurer like Mariner would be Boimler's friend, suspecting her to be the parasite instead. Together they find common ground in Boimler's shenanigans, and discover that it was Boimler who had the parasite after all.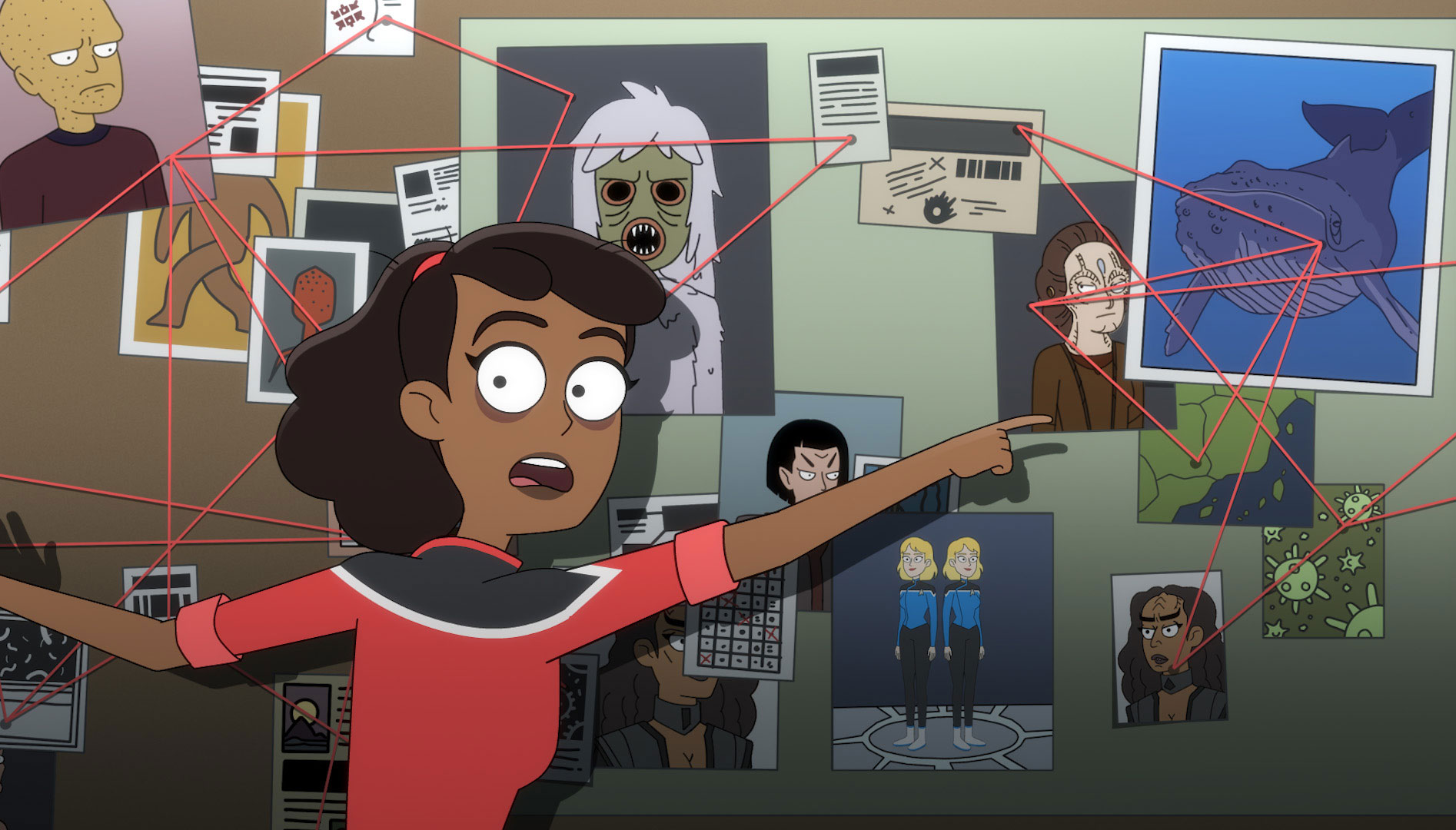 When Tendi and Rutherford discover the contact officer on the Vancouver had planned to con them into trading posts with him, lamenting about the responsibility an epic ship like the 'couver saddled him with.
From Tendi and Rutherford realizing that their hearts remain on the Cerritos, to Mariner dedicating herself once again to Boimler's well-being, this episode shows that our Favorite Four might be a bit unorthodox, but this tight-knit and scrappy bunch of officers are Starfleet through and through.