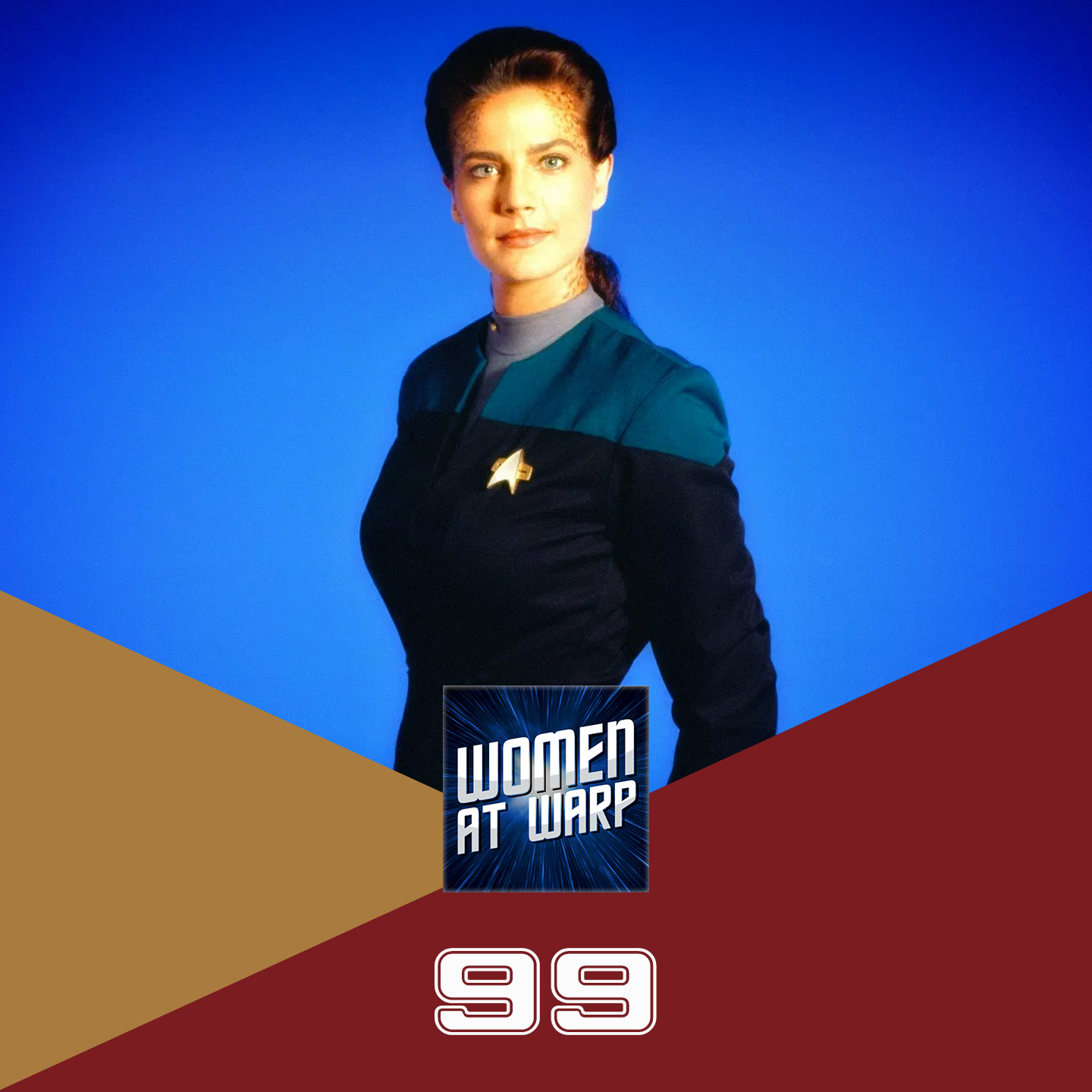 She's a young scientist who's also over 300 years old. She carries the memories of women and men, including a gymnast, a mathematician, a mother and a father, a pilot and a murderer. She's Jadzia Dax and this week we're joined (no pun intended) by Sarah Gulde to discuss her role and what she means to fans.
Download Now (right-click and save)

Hosts: Jarrah, Grace, Sue
Guest: Sarah Gulde, @sarahmiyoko
Editor: Jarrah
Transcription: Morag Anne Baillie, @whatsnextshonda
Download Transcript: PDF or Word
Notes and References: 
What We Left Behind: Looking Back at Star Trek: Deep Space Nine
The Fifty-Year Mission, The Next 25 Years: From the Next Generation to J.J. Abrams, by Mark A. Altman and Edward Gross (2016)
Captains' Logs: The Unauthorized Complete Trek Voyages by Edward Gross and Mark A. Altman (1995).