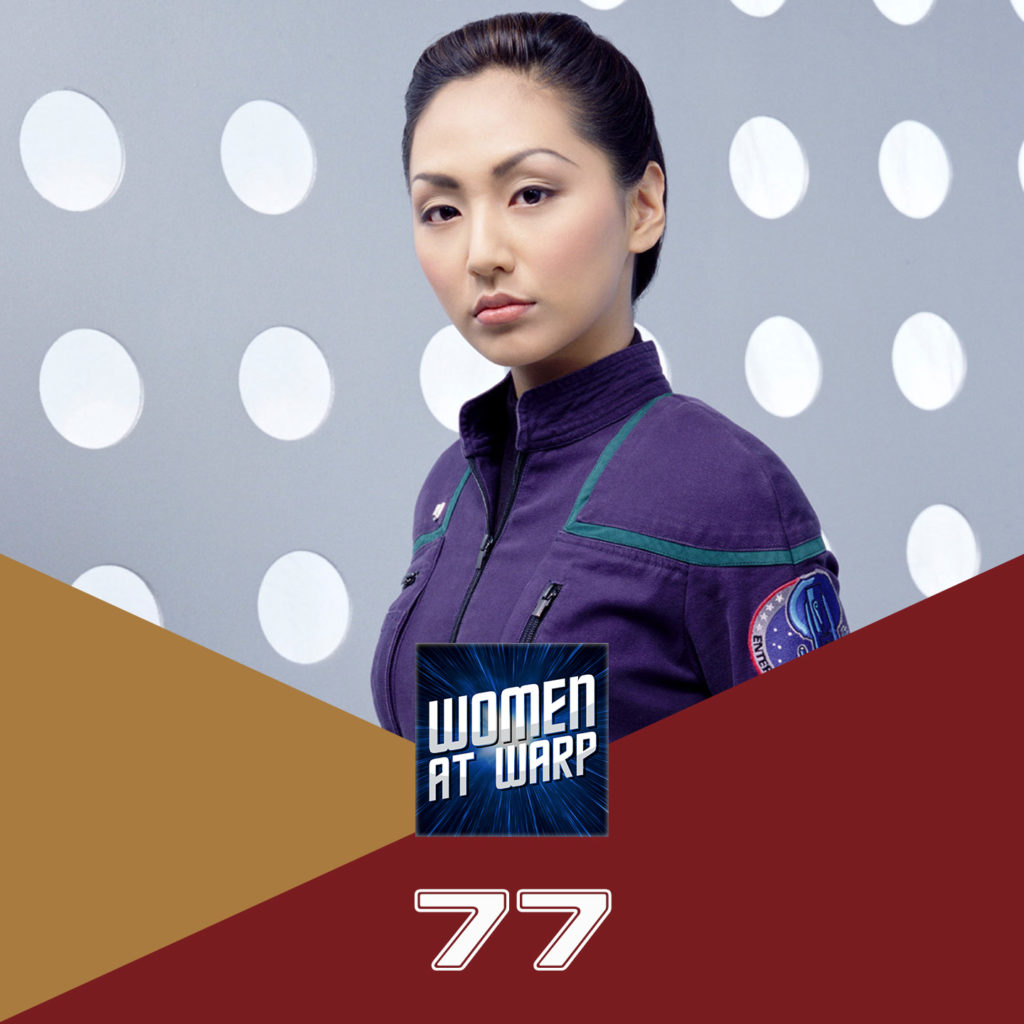 An accomplished linguist and communicator, Hoshi Sato played a key role on the Enterprise (and in the Mirror Universe). But there were also missed opportunities with her character. Join us for a discussion of her most memorable moments.
Download Now (right-click and save)

Hosts:  Sue, Jarrah, Grace
Editor:  Jarrah
Transcription: Morag Anne Baillie, @whatsnextshonda
Download Transcript: PDF or Word
Notes and References: 
The Fifty-Year Mission: The Fifty-Year Mission: The Next 25 Years: From The Next Generation to J. J. Abrams: The Complete, Uncensored, and Unauthorized Oral History of Star Trek by Edward Gross & Mark A. Altman (2017).
Gender and Sexuality in Star Trek: Allegories of Desire in the Television Series and Films by David Greven (2009).