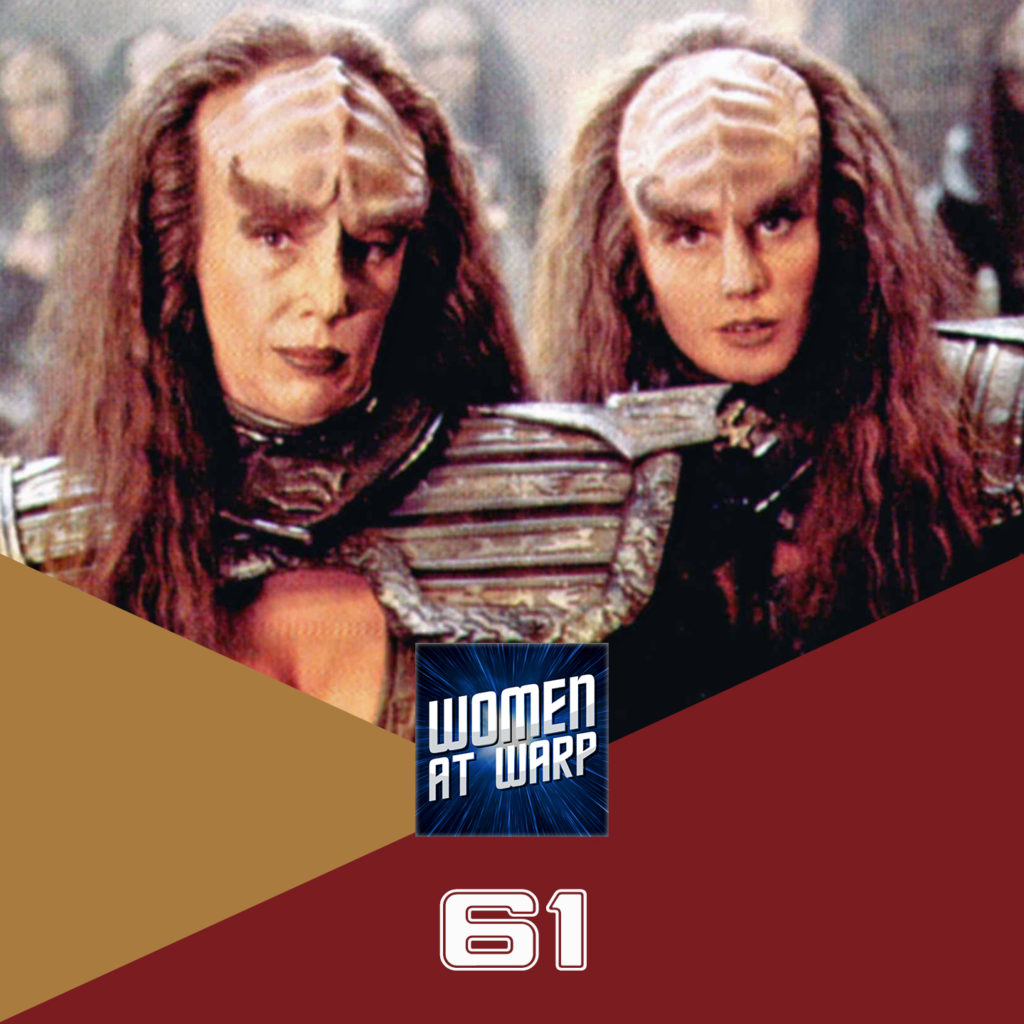 We're joined by Kennedy Allen from the Black Tribbles podcast to talk about Klingon women like Mara, K'Ehleyr, Grilka and of course, the boob-windowed Duras Sisters. Note: we're saving B'Elanna for her own episode.
Download now (right-click and save)

Hosts: Andi, Grace, Jarrah
Guest: Kennedy Allen – @thatmikeychick
Editor: Andi
Transcription: Tim Pieraccini
Download Transcript: PDF or Word
Notes and References:
Star Trek and History: Race-Ing Toward a White Future by Daniel Leonard Bernardi.
Sexual Generations: Star Trek: The Next Generation and Gender by Robin Roberts.
The Making of Star Trek by Stephen E. Whitfield and Gene Roddenberry.