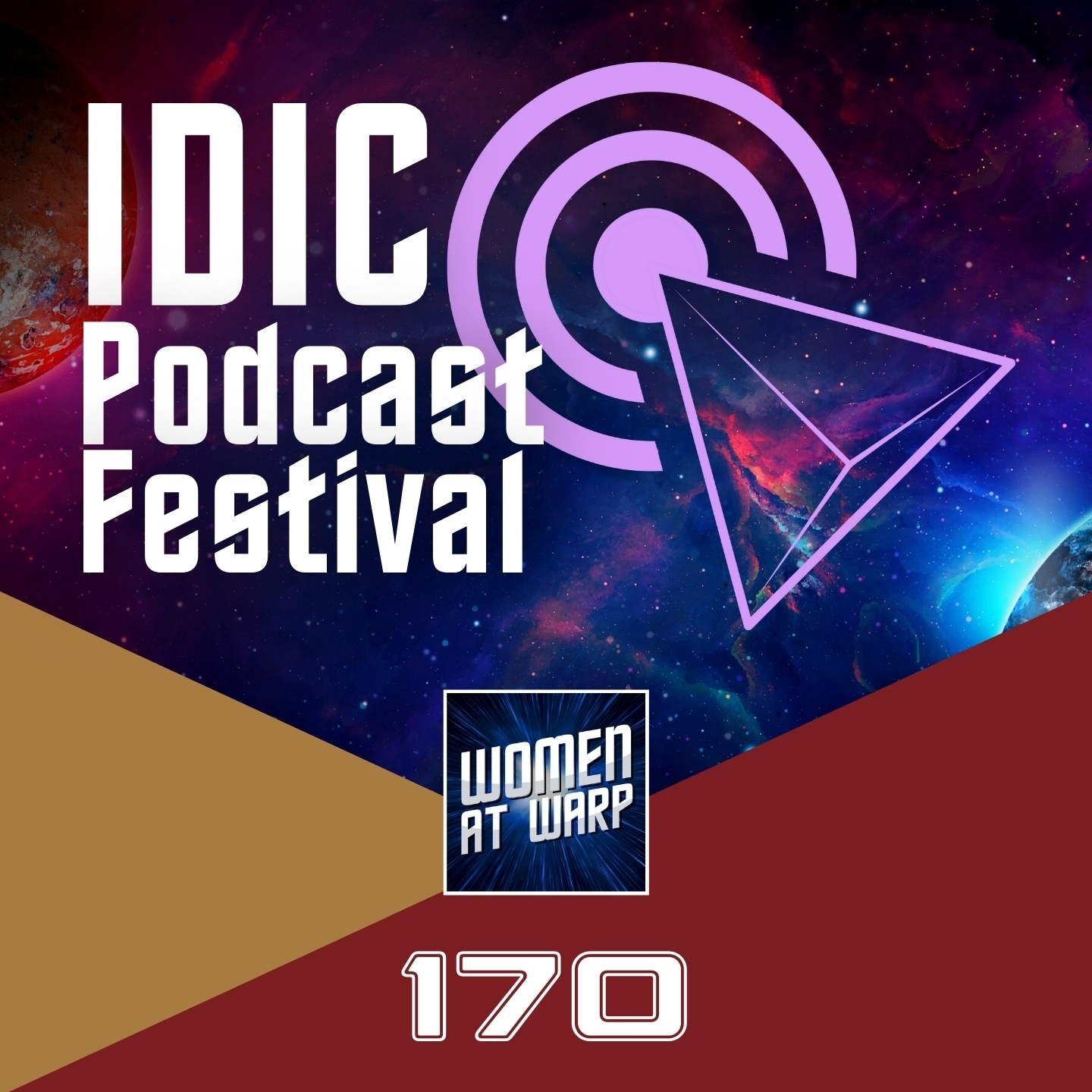 Live to Tape from the IDIC Podcast Festival: Six years ago a few Star Trek fans got together and created Women at Warp. We were novice podcasters who had to learn a lot as we went along about how to produce a show that reflected our intersectional feminist values and build an inclusive community around it. Here, our hosts will share what we've learned through our successes and our failures, as well as practical tips for anyone interested in starting your own IDIC-friendly podcast.
Season 3 of Star Trek: Discovery is now on Blu-ray™, DVD and Limited Edition Steelbook! The must-have collection features all thirteen episodes and also includes over two hours of special features – including deleted scenes, behind-the-scenes featurettes, cast interviews and a gag reel. Own Star Trek Discovery: Season Three on Blu-ray & DVD now. From CBS and Paramount Home Entertainment.   We're giving away FIVE copies of the Season 3 DVD set, but you have to listen to find out how to enter.
This episode is brought to you by Text Expander. Visit textexpander.com/podcast to save 20% on your first year.
Download Now (right-click and save)

Hosts:  Aliza, Andi, Grace, Jarrah, Kennedy, Sarah, and Sue
Editor:  Sue
Links: