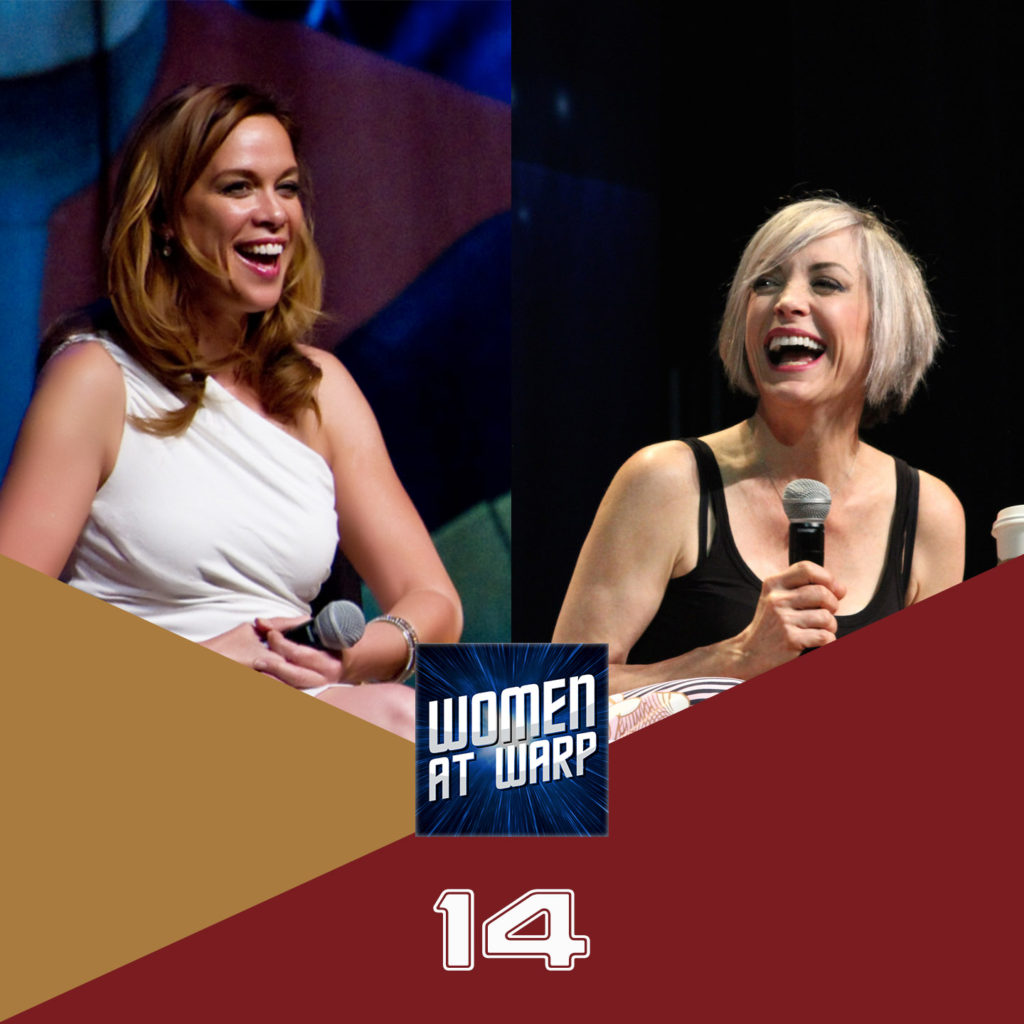 Interviews with Chase Masterson (Leeta) and Nana Visitor (Kira) from Star Trek: Deep Space Nine at Star Trek Las Vegas 2015. We talk about their DS9 characters – how they developed and challenged gender roles, as well as favourite scenes, community work and current projects, including Nana's dream to have a play with Rene Auberjonois as a talking cat!
Download Now (right click and save)
Download Transcript: PDF or Word
Notes and References:
[youtube]WCH_bT277F8[/youtube]
Credits:
Hosts: Jarrah, Sue, Andi and Grace
Guests: Nana Visitor and Chase Masterson
Editor: Jarrah
Transcription: Grace
Photo Credit: Photo of Chase Masterson by Beth Madison (_DSC3462-1Uploaded by Rosenzweig) [CC BY 2.0], via Wikimedia Commons. Photo of Nana Visitor by Jarrah Hodge, all rights reserved.