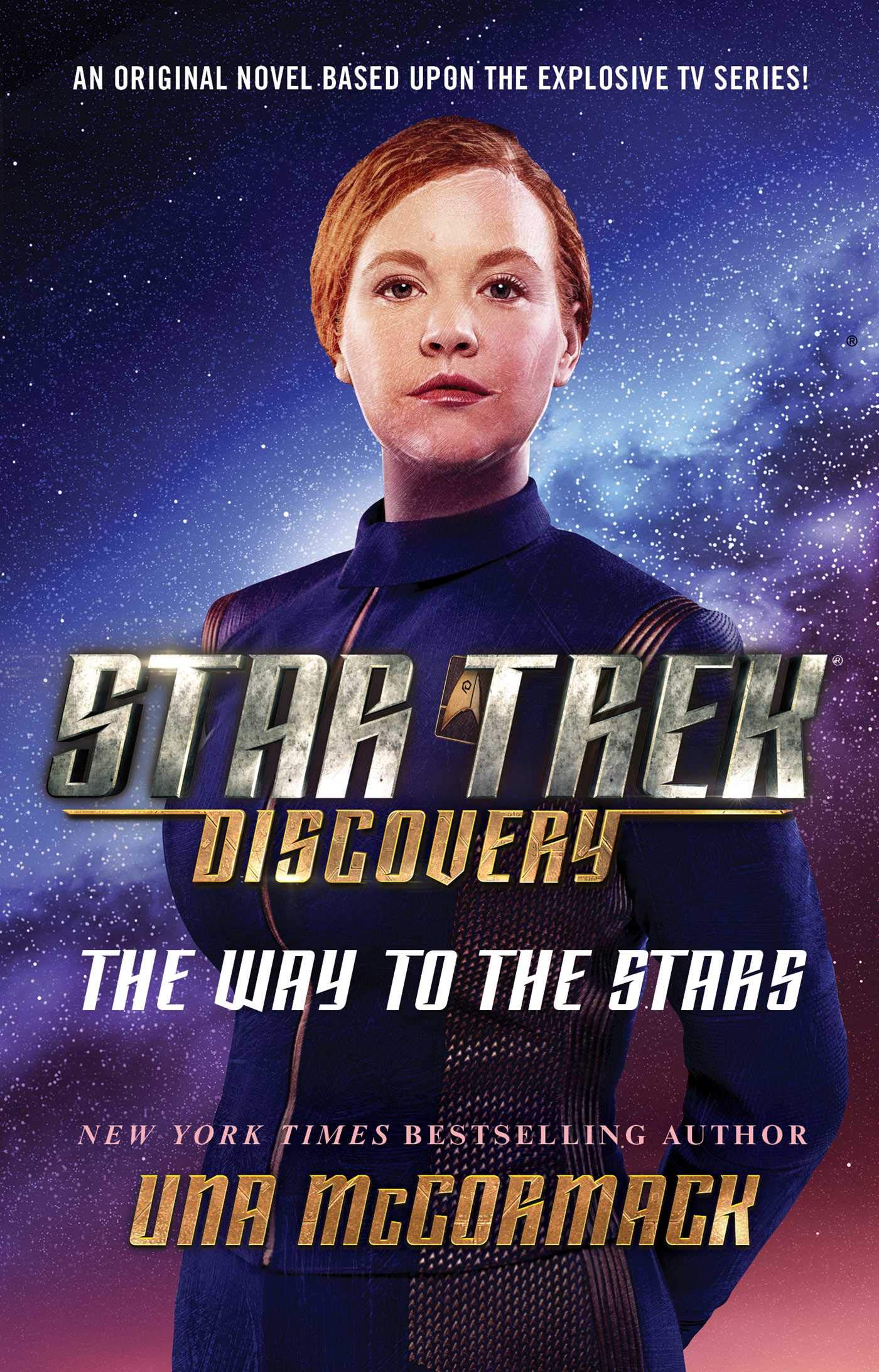 From the Publisher: Despite being an inexperienced Starfleet cadet, Sylvia Tilly became essential to the U.S.S. Discovery finding its way back home from the Mirror Universe. But how did she find that courage? From where did she get that steel? Who nurtured that spark of brilliance?

It's not easy being sixteen, especially when everyone expects great things from Tilly. It's even harder when her mother and father are Federation luminaries, not to mention pressing her to attend one of the best schools that the Federation has to offer. Tilly wants to achieve great things—even though she hasn't quite worked out how to do that or what it is she wants to do. But this year, everything will change for Tilly, as she about to embark upon the adventure of a lifetime—an adventure that will take her ever closer to the stars….
The fourth book released under the Discovery banner and the first written by a woman, The Way to the Stars continues to provide backstory for the characters that we have come to know and love on screen.
When we first met Tilly (Mary Wiseman), she seemed optimistic, even "terminally delightful" (to use the words of my favorite drag queen), and a little awkward.  For many fans, she is also viewed as a character who may be on the autism spectrum, providing a positive representation of nuero-diversity that we haven't really had in Trek before.  As we spent more time with her, we learned that she is also clever, creative, dedicated, passionate about her work and focused on her goals. But it isn't long before we start to see something deeper – at times, she's self-deprecating.  She doesn't always take compliments well.  She lets her confidence slip.  And she makes comments about her mother that imply a very strained relationship, which we actually see in the Short Treks episode "Runaway."
Despite the majority of The Way to the Stars being set when Tilly was 16 years old, the story's endcaps are "present day" and tie directly in to the end of the mid-season story.  The book begins with Tilly unable to sleep, the night before she begins the Command Training Program.  Her insecurities are weighing on her, and she's afraid she won't be good enough.  Her built-in friend and roommate, Michael Burnham (Sonequa Martin-Green), lends an ear, and Tilly recounts a rather difficult and life-changing year.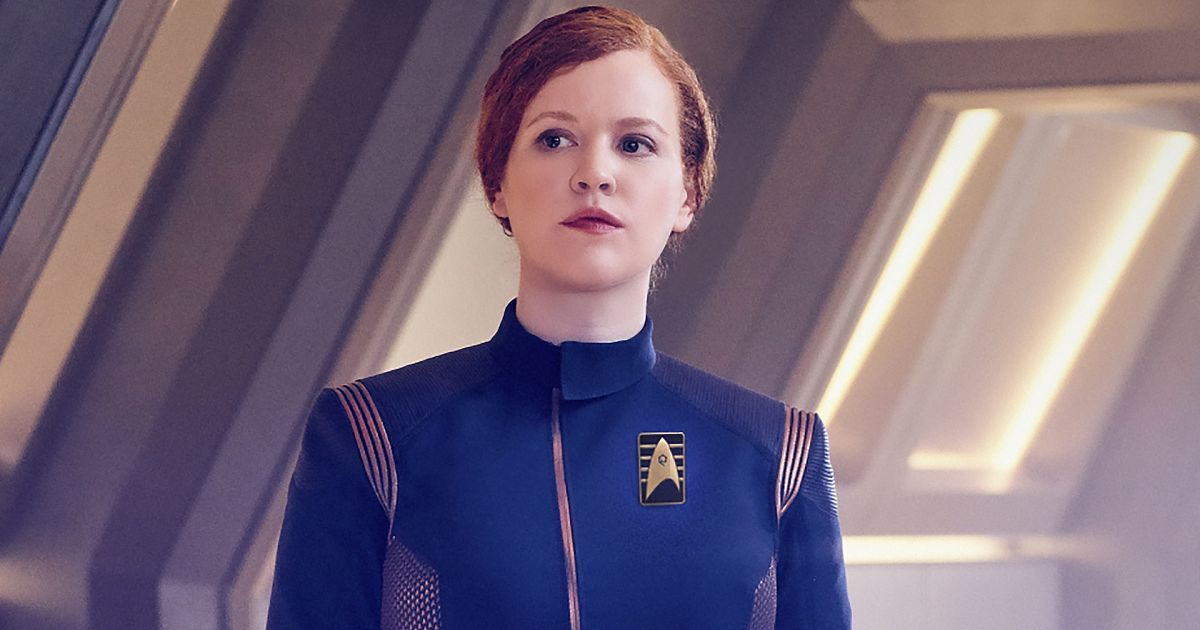 Sylvia's parents are divorced.  Her mother is on the Federation Security Council and her father is an archeologist on a science vessel.  Sylvia lives with her maternal grandparents in Paris, and attends school in New York.  She has an aptitude for science, mathematics, and engineering and a fascination with astromycology (wink).  Sylvia's mother Siobhan, however, insists that Tilly improve her general knowledge and language skills if she wants to be a diplomat (spoilers: she doesn't).  After a term with grades that don't particularly please Siobhan, she makes the unilateral decision to send Sylvia to a specialized boarding school intended to those wishing to enter a life of diplomacy.
During her time at this school, Tilly makes friends, works hard, joins clubs, and finds out more about herself, her skills, and her interests – like her knack for fixing things and her instincts for leadership.  Though at midterms, Siobhan feels her daughter is too distracted and must provide a course correction.  Though firmly set on her mother's desired path for the second half of the term, with a desperate desire to please, the curriculum and the pressure make Tilly miserable.  But she makes it through the term, before embarking on an adventure of her own making and sparking an intergalactic incident.  But these experiences help to open Tilly's eyes, reassess some pre-determined conclusions, and lead to new adventures that will help her figure out what she wants her life's work to be.
This was quite an enjoyable read that I simply did not want to put down because it was so much fun.  McCormack writes Tilly's inner voice like that of a teenager of today, and while it is at first unnerving for a Star Trek character to speak colloquially, it's absolutely perfect for Tilly's age and personality.  For anyone who has gone through (or is going through) a difficult family situation, this could also be heart-wrenching at times, from strained relationships to family members who just don't get it to those who are super supportive but often just too far away, the emotions that this story stirred up are real and can hit pretty close to home.  I cried.  Twice.  But mostly, I rooted for a flawed, insecure, and totally relatable character working her hardest to achieve her goals.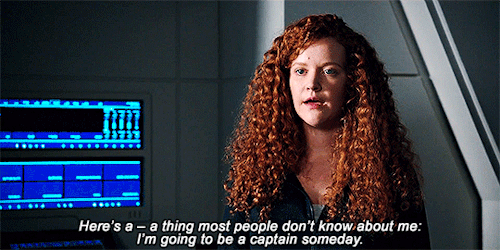 The Way to the Stars will be published on January 8, 2019 with an MSRP of $16.00 US. It is available in large format paperback on bookshop.org, or at your local retailer. Ebook and audiobook formats are also available.
*This post contains affiliate links, so we may earn a small commission when you make a purchase through links on our site at no additional cost to you.