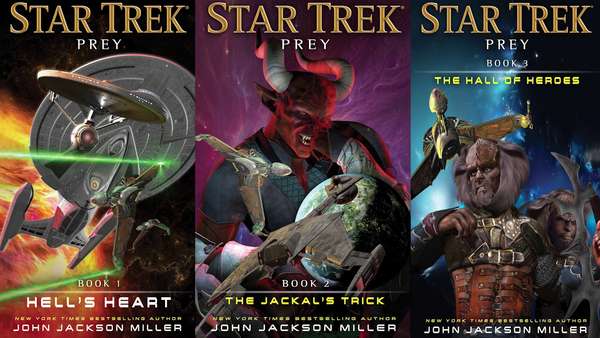 As many of you know, we've been running a Women at Warp Book Club on Goodreads for about a year now. To thank existing members and encourage new members to join, we're holding a giveaway. One lucky winner will receive the three paperbacks in the Star Trek: Prey trilogy by John Jackson Miller, described as "a star-spanning Next Generation epic of the Federation and the Klingon Empire."
To enter to win this series, first, make sure you're a member of the book club on Goodreads. Then, all you have to do is flip us an email at crew@womenatwarp.com, tell us you're a member and you want to enter the giveaway. We'll verify your membership and enter you in the draw!
Contest closes Sunday, February 26 at 11:00 a.m. Eastern.
Giveaway is open to all club members on planet Earth.