I had an epic night on Monday, January 13, 2020 at the Star Trek: Picard premiere in Los Angeles at the Arclight Cinemas-Hollywood. First off, I got to wear my Discovery-based Enterprise Starfleet uniform for the first time! All of my friends were super impressed when I first arrived, so I was on a high even before all the festivities began. The event started with us all waiting in line to get our tickets for the red carpet. A Star Trek group that I am part of called the LA Away Team was there with me, so we were able to hang out together while we waited in line. CBS All Access employees took a video of us to share on their social media. Then a representative of the events branch of CBS All Access came around to check our ID's to make sure we were on the list of attendees. She gave us all wristbands to allow us into the red carpet and an envelope with a Picard-style Starfleet insignia pin and a special ticket for a gift they would give us after the screening.
I have been a fan of Star Trek since I was twelve, when my parents bought me the first few seasons of Star Trek: Next Generation. After I finished the series, I went on to watch the rest of Star Trek. But Next Generation has remained my favorite Star Trek show and Captain Jean-Luc Picard is my favorite captain. My love of Captain Picard is the reason when I was so pumped to see Star Trek: Picard.
We were then led, one section at a time, to the red carpet. I was placed in the back of the closed-off area for the fans, but I was on a platform, so I still got a good view of all Star Trek red carpet guests. We had to wait a while before anybody showed up, but then lots of actors, directors, and showrunners involved with Star Trek came down the red carpet.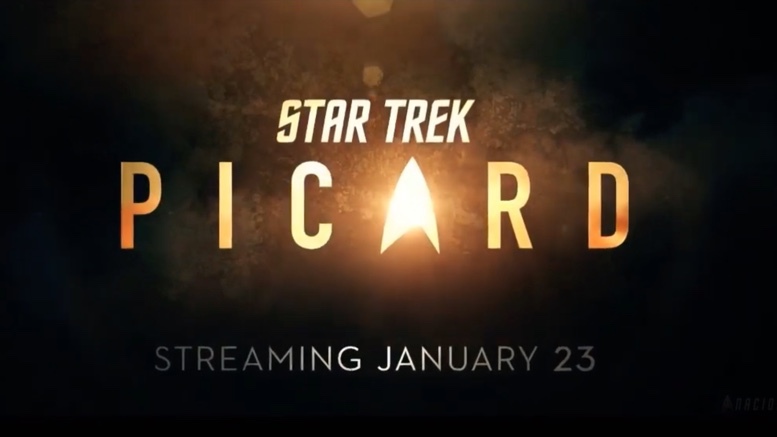 I got to see Sir Patrick Stewart, Marina Sirtis, Brent Spiner, Alex Kurtzman, Hanelle Culpepper, Jeri Ryan, Rod Roddenberry, Gates McFadden, Jonathan Del Arco, Alison Pill, Isa Briones, Michelle Hurd, and others. All the actors and other creatives were so sweet to us fans. They all took pictures with us and signed autographs. I was able to squeeze into a couple of selfies even though I was kind of far away.
The red carpet probably took about an hour since the stars, showrunners, and directors also had a bunch of interviews on camera before they interacted with the fans. After the red carpet wrapped up, the event team handed out tickets with assigned seating. We were also given free popcorn and drinks from the Arclight Hollywood Dome workers. The Arclight employees were extremely kind and helpful, which I very much appreciated.
They helped us find our seats. I was in the third row, right in front of the screen, which was a little close for my taste, but I was just happy to see Picard on a large screen. Once after we were all seated, Alex Kurtzman and Sir Patrick Stewart came to the front of the theatre to speak. All of us fans went crazy with applause. Alex Kurtzman and Patrick Stewart informed us that we were about to see the first three episodes all edited together into a feature-length film. Watching three episodes edited seamlessly together was super exciting because I had no idea I was going to get to see more than the pilot. They thanked all the Trekkies for our continued support, saying Picard would not have happened without all of us.
After a couple of kind words from the two Executive Producers, the feature-length screening began. The first three episodes of Star Trek: Picard were a fantastic start to, hopefully, a multiple season television show.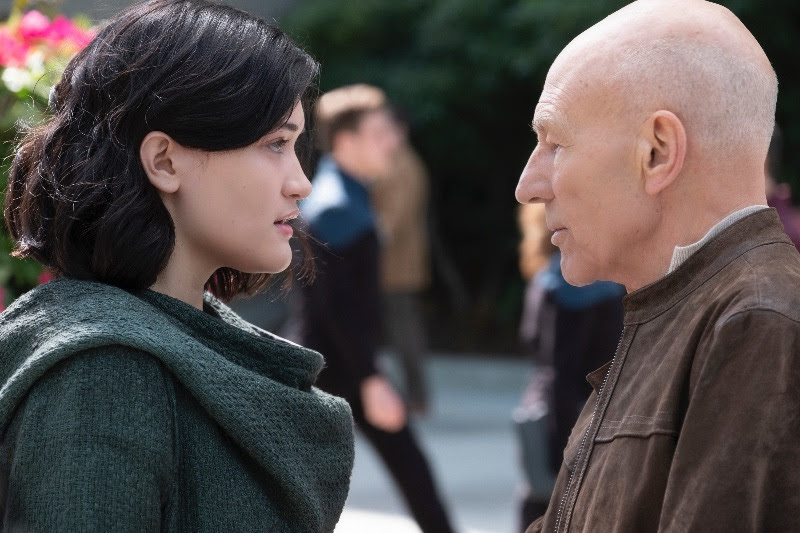 The show is shot like a movie with beautiful visuals. The special effects are on point. The starships look even better than prior Star Trek shows. The three episodes were seamlessly edited together, demonstrating that Picard works perfectly as a serialized television show.
We're not allowed to spoil the show for you yet, but I can tell you that the story is mysterious and engaging, involving Romulans, Borg, the Picard Winery, intrigue, and lots of adventure.
There are plenty of Easter eggs for TNG fans to look out for in Picard, veteran Star Trek characters and of course Picard's pitbull, Number One. Everybody is right in saying this is not a Star Trek: The Next Generation reunion, at least so far.  Luckily, I didn't want Picard to be like any other show, because that would be boring. I enjoyed all the new and old characters! I can not wait to see more of the characters in the upcoming episodes.
Star Trek: Picard operates outside of what we're used to, for the most part, yet it still contains the essence of what makes Star Trek so unique. And even though Sir Patrick Stewart's portrayal of an elderly Jean Luc Picard is an evolution from his portrayal in TNG, his character's spirit remains the same as that of the Captain Picard that we saw on the bridge of the Enterprise-D.
As we exited the screening, the staff gave us each a small Star Trek: Picard backpack along with two more pins in exchange for the gift tickets we were given at the start of the event. One of the pins is a copy of the Starfleet visitor's pass that Picard wears in the pilot episode. The second pin is the Picard family crest.
I had a blast spending some time with Trekkie friends and watching the new Star Trek on a big screen. I am so grateful to have been invited!