Star Trek: Lower Decks creator and showrunner Mike McMahan may have been at NYCC last weekend to promote his other show, Solar Opposites, but it doesn't take much to get him talking about Trek, too.  And that's exactly what happened in the Hulu Animation press room.
Solar Opposites follows a family? team? group? (it's intentionally unclear) of aliens on Earth, observing our world through fresh eyes.  McMahan "wanted it to look like an 'Animation Domination'-type, Sunday night family show, and then always subvert that."  It's "stupid, silly fun Carl Sagan, as opposed to 'Contact' – which I love, but this is the one you watch when you're stoned."
Korvo hates Earth, and Terry loves it.  But eventually, because the Solars love each other, Korvo decides to "try."  Executive Producer and writer Danielle Uhlarik explains, "Korvo just wants to be doing whatever Terry loves, even if it's the worst, most torturous thing in the world, and that's the heart of the show."  McMahan added, "What I think the message of the show is that the world can be good or bad, but the people that you love are always going to be good."
Sound familiar?  Just like there's been a shift in Korvo over the seasons, Lower Decks viewers will notice that there's also been a shift in Mariner.  She, too, has decided to try – just a little bit more.  McMahan notes, "I do like, thematically, where you say something about a character, and the character themselves believe it. And then slowly, over the run of the show, they learn that they were wrong, and for reasons that the audience might not expect.  What I love about Mariner is that she's a Starfleet officer, she's super capable, but something at some point happened to her that made her doubt – it gave her doubt about Starfleet, it gave her doubt in herself, it gave her doubt in the structure of the thing that she believed in more than anybody else."  Korvo's had a similar experience, but Solar Opposites doesn't have to be concerned with the rules of Starfleet, so things are a bit more… unpredictable.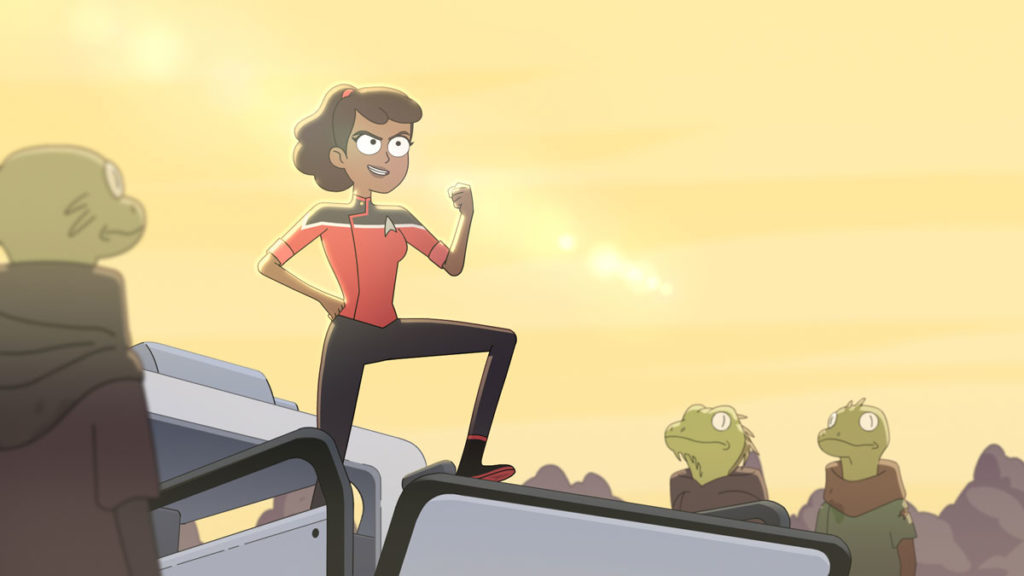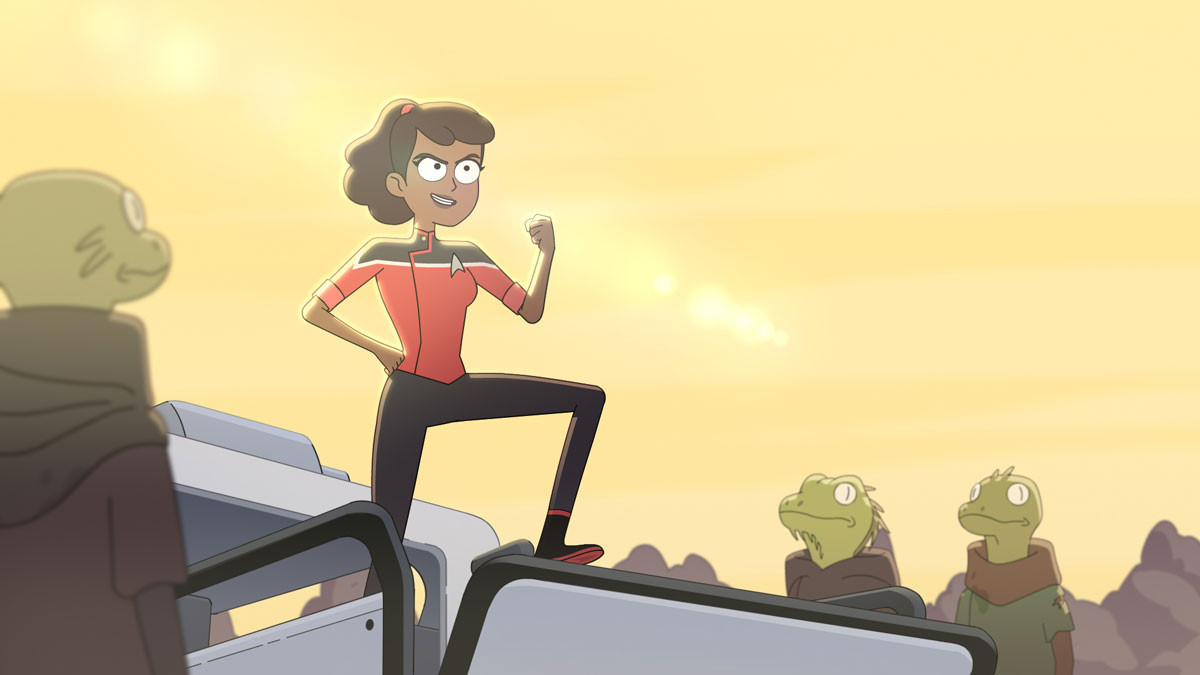 When asked about working on both of these properties simultaneously, and the differences and similarities across story and tone, McMahan answered, "As long as there's an emotional core, you can be Star Trek, you can be a big, crazy episode of Solar Opposites, but there's a reason humans tell stories about people who feel things, people who learn things about themselves, that change is okay, that you can be wrong – and it's still fun to watch."
The first three seasons of Solar Opposites – including the brand new "A Sinister Halloween Scary Opposites Solar Special" – are available to stream now on Hulu.  Season four is coming next year, and the show just received a fifth season pickup.  The third season of Star Trek: Lower Decks is currently airing on Paramount+.