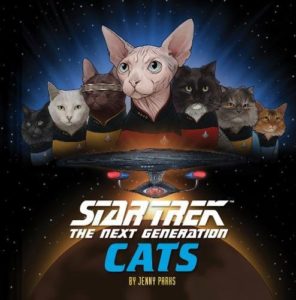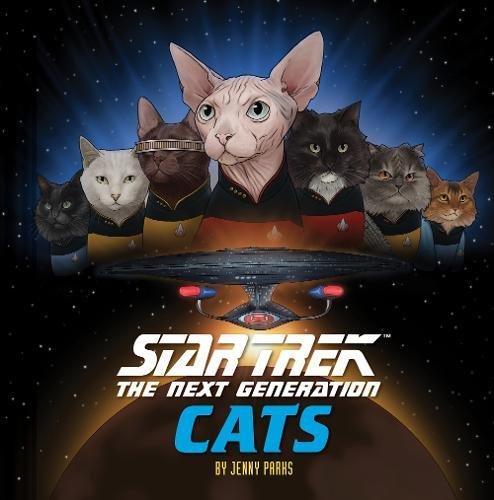 We're having another giveaway!  Courtesy of our friends at Chronicle Books, we're giving away a copy of the newly released Star Trek: The Next Generation CATS by Jenny Parks.
To enter: Sent an email to crew(at)womenatwarp(dot)com with the subject line "TNG Cats" and tell us your favorite Star Trek pet, whether it's Janeway's Irish setter Mollie or Data's cat Spot or any of the animal companions we see across the franchise.
Entries will remain open until Sunday, April 22 at 11:59 PM Eastern. Each respondent will be entered into a randomizer to choose a winner.
The giveaway is open to everyone.