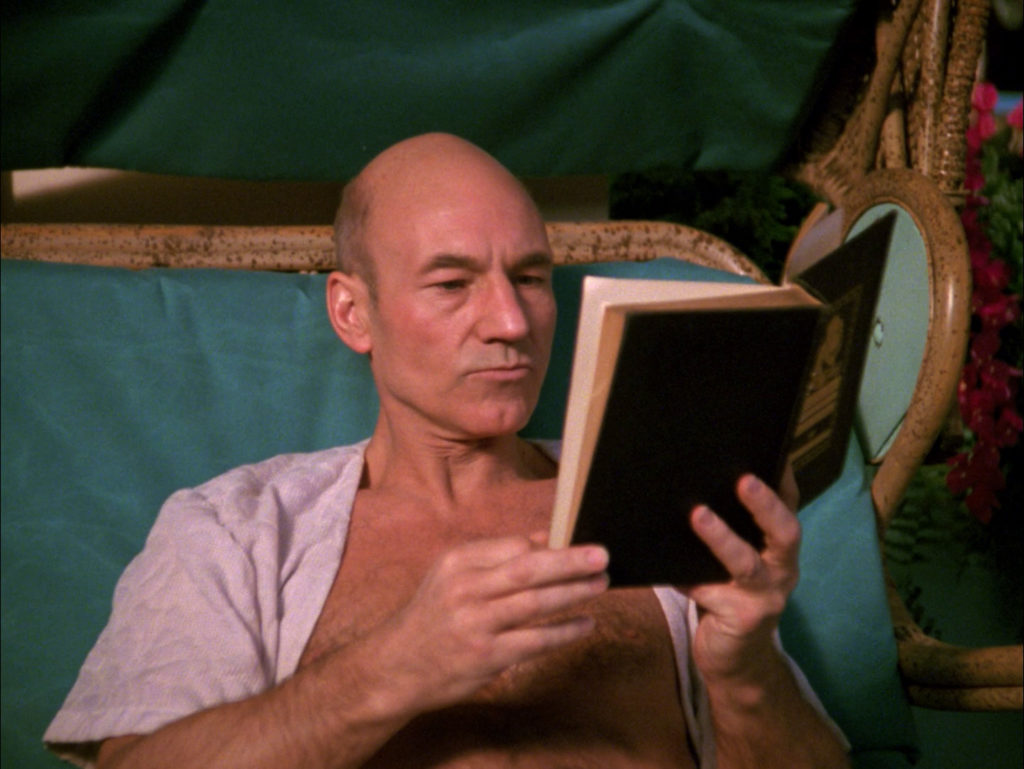 "All I require is to sit in the sun and read my book. Alone." – Captain Picard
Happy summer, everyone in the northern hemisphere! There are two things I look forward to every summer, the first is watching part one of TNG's "The Best of Both Worlds" on hot days (the ending gives me chills – it's a great way to stay cool!) and the second is participating in the summer reading challenge at my local library. This summer I have combined my love of Star Trek with my love of summer reading to create the Boldly Read Summer Reading Challenge of 2018.
This challenge is a three-month mission to explore topics discussed in Star Trek episodes, to seek out and read books about these topics, and to boldly read what you haven't read before. For each month (July-September) I will challenge you, readers, to read books from two different categories I have selected, both of which will be inspired by Star Trek episodes. For the month of July the topics are grief and medical ethics.

Grief
Merriam-Webster defines grief as "deep and poignant distress caused by or as if by bereavement" and "a cause of such suffering." There are a few episodes that stand out in my mind that tackle this subject. Episodes such as TNG's "The Bonding" and "Dark Page" and DS9's "Emissary" all show characters who are grieving the death of a love one. In the TNG pilot episode "Encounter at Farpoint" an alien grieves for its mate that it has been separated from unwillingly, and in Voyager characters grieve the separation from their families.
Grief takes on many forms in Star Trek episodes and series, and it takes on many forms in books as well. A few books I recommend that address the subject of grief include The Light of the World by Elizabeth Alexander, When We Were the Kennedys by Monica Wood, and See You at Harry's by Jo Knowles.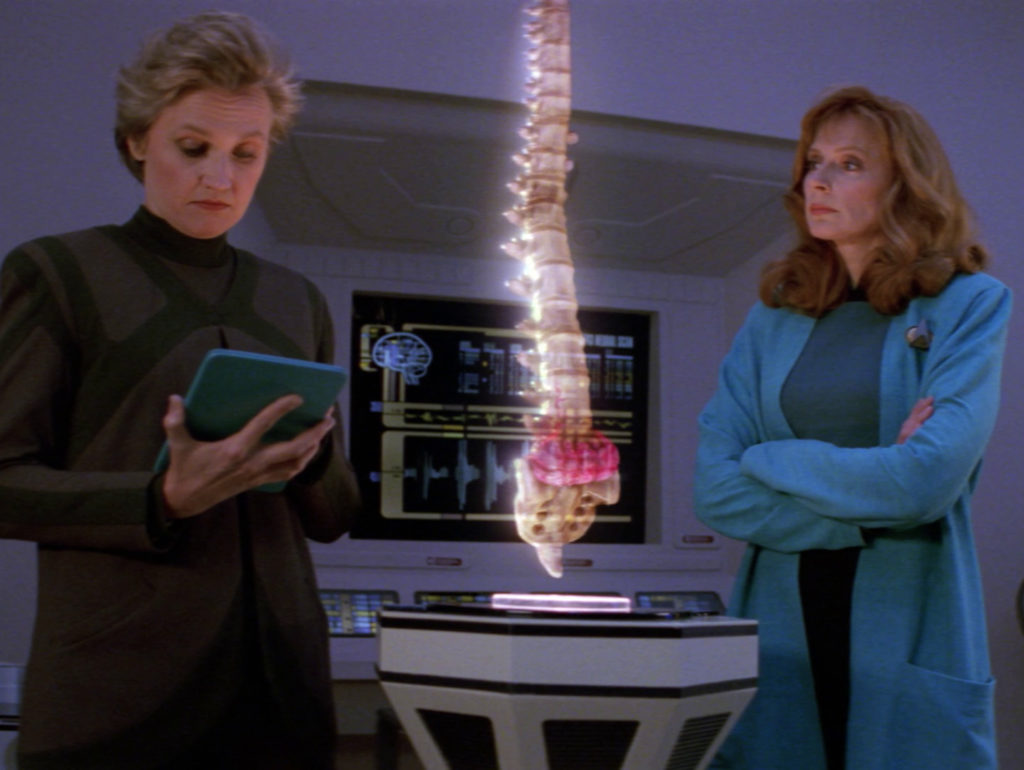 Medical Ethics
Medical ethics is a system of moral principles that apply values to the practice of clinical medicine and in scientific research (quoted from Wikipedia). Star Trek does not shy away from this topic and it is featured in a number of episodes including TNG's "Ethics" and "Suspicions" and Voyager's "Tuvix" and "Nothing Human." Doctors tackle difficult topics such as physician assisted suicide, what to do when a patient's culture forbids certain medical procedures and using medical research that was obtained in an unethical manner.
I recently read Atul Gawande's Being Mortal and it made me think deeply about the medical ethics surrounding death and dying, so I highly recommend it. Other popular books about medical ethics include The Immortal Life of Henrietta Lacks by Rebecca Skloot (I'm reading this one now) and The Spirit Catches You and You Fall Down: A Hmong Child, Her American Doctors, and the Collison of Two Cultures by Anne Fadiman.
**
One final note, in addition to boldly reading what you haven't read before, I encourage everyone to boldly read different formats of books, especially those you haven't explored yet. Audiobooks (great for road trips!) and graphic novels (totally underrated) are two great examples. Don't be afraid to challenge yourself!
I hope everyone enjoys this challenge, please let us know what you are reading by commenting below or tweeting using the hashtag #BoldlyRead2018!
Until next month, Read Long and Prosper!